I think if I had a kid today I would call him
Isaac
. It has really grown on me lately. So, your thought/feelings on
Isaac
?
I don't mind Zac or Ike. But I just like Isaac.
In Australia, Isaac is pronounced IE-zac, but I've heard Americans pronounce it IE-zick, sorta. You can hear the ZAC when Aussies say it. I only like the way I hear Australians pronounce it tbh.
Combos honouring
none because I don't really like any male family names oop
Other combos using my PNL
Isaac Arthur
Isaac Augustine
Isaac Kasimir / Isaac Casimir
Isaac Dominic
Isaac Gabriel
Isaac Gideon (too homeschooled-creationist? ditto for the other Biblical combos)
Isaac Jasper
Isaac Jude
Isaac Julian
Isaac Laurence
Isaac Luka
Isaac Magnus
Isaac Marlowe
Isaac Nicholas
Isaac Phineas
Isaac Reuben
Isaac Theodore
Isaac Thomas
Isaac Valentine
Isaac Walter
Isaac Wesley
Would appreciate more suggestions!
The more I look at Isaac the less I like it... No I still like it!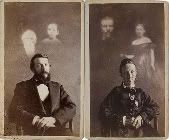 http://darlingno.blogspot.com