1. When someone else is talking, do you ever unintentionally mimic their facial expressions? I do this all the time, and I'm wondering if anyone else does.
- Yeah, I totally do this.
2. Do you think the definition of the word "gay" is changing, or do you think it still means ONE thing, and that it shouldn't be used by people to describe something weak or lame? I work with someone who uses it that way, and we got into a mini-debate over it. WDYT? What are your thoughts on words changing meaning in general?
- I find it offensive but more boring than anything. Idk. Lame doesn't seem offensive to me when used in the same context. Retarded bothers me, but I am guilty of "spaz out" and "chuck a spaz" sometimes.
3. What time is it where you live?
- It is now 8:30 on Tuesday night. So not quite Monday morning now!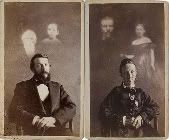 http://darlingno.blogspot.com