Pronounced
Pron.
MAR-koos (Classical Latin), MAHR-kəs (English)
Meaning & History
Roman praenomen, or given name, which was probably derived from the name of the Roman god
MARS
. This was among the most popular of the Roman praenomina. Famous bearers include Marcus Tullius Cicero (known simply as Cicero), a 1st-century BC statesman and orator, Marcus Antonius (known as Mark Antony), a 1st-century BC politician, and Marcus Aurelius, a notable 2nd-century emperor. This was also the name of a pope of the 4th century. This spelling has occasionally been used in the English-speaking world, though the traditional English form
Mark
has been more common.
Images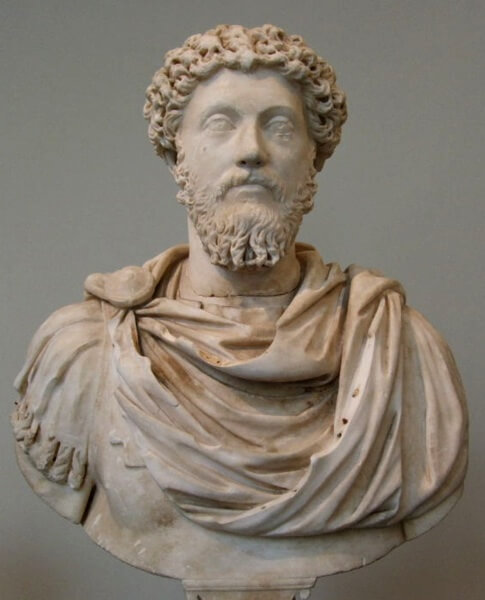 Bust of emperor Marcus Aurelius