Anglicized form of the Irish name
Caoimhín
meaning
"handsome birth"
, derived from the older
Cóemgein
, composed of the Old Irish
elements
cóem
"kind, gentle, handsome" and
gein
"birth".
Saint
Caoimhín established a monastery in Glendalough, Ireland in the 6th century and is the patron saint of Dublin. It became popular in the English-speaking world outside of Ireland in the middle of the 20th century, and elsewhere in Europe in the late 20th century.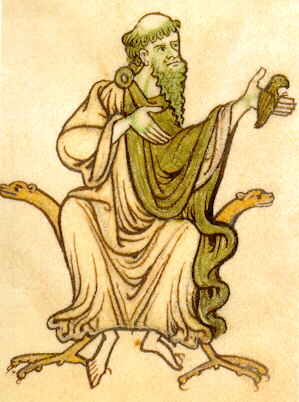 9th- or 10th-century depiction of Saint Caoimhín of Glendalough
People think this name is
A Series of Unfortunate Events characters
,
American Horror Story characters
,
anglicizations
,
Animal Crossing characters
,
Archie Comics characters
,
Australian prime ministers
,
beauty
,
Braxton family
,
Caillou characters
,
directors
,
Disney characters
,
Ed Edd n Eddy characters
,
footballers
,
Frasier characters
,
Fringe characters
,
gentleness
,
House of Cards US characters
,
James Joyce characters
,
Kaleido Star characters
,
kindness
,
Kingdom Hearts characters
,
literature
,
Mare of Easttown characters
,
Marvel characters
,
Mean Girls characters
,
NBA players
,
Never Have I Ever characters
,
Octavia E. Butler characters
,
Philip K. Dick characters
,
Power Rangers characters
,
Resident Evil 0 characters
,
saints
,
Seinfeld characters
,
Shadow Hearts characters
,
song titles
,
South Park characters
,
Suikoden characters
,
Supernatural characters
,
The Golden Girls characters
,
The Haunting characters
,
The Marvelous Mrs. Maisel characters
,
The Office US characters
,
The Sopranos characters
,
top 10 in Canada
,
top 10 in Switzerland
,
top 100 Portugal
,
trendy
,
True Blood characters
,
True Detective characters
,
Virtua Tennis opponent characters
,
voice actors
,
Welcome to Night Vale characters
,
Will and Grace characters
,
WITCH characters
,
world leaders
,
Xeno characters
,
YouTubers