I spent the last couple of days on Mackinac Island, an island in the straits area between Lakes Michigan and Huron in northern Michigan. The temps ranged from 10 to 7, and when I was waiting for the ferry to leave this morning it was -3.
I'm back home now and it is 10 degrees. Cold, yay! I've missed super bitter winters since I'd moved to southern Michigan from up north; it's nice to get a little taste of it again.
Edited to add pictures! Mackinac Island is most popular in the summer. By the time winter rolls around there are a very limited number of places open (one B&B, one bar, one restaurant when I was there) and activities of choice are winter sports (cross country skiing, snowshoeing, hiking, snowmobiling).
Sugar Loaf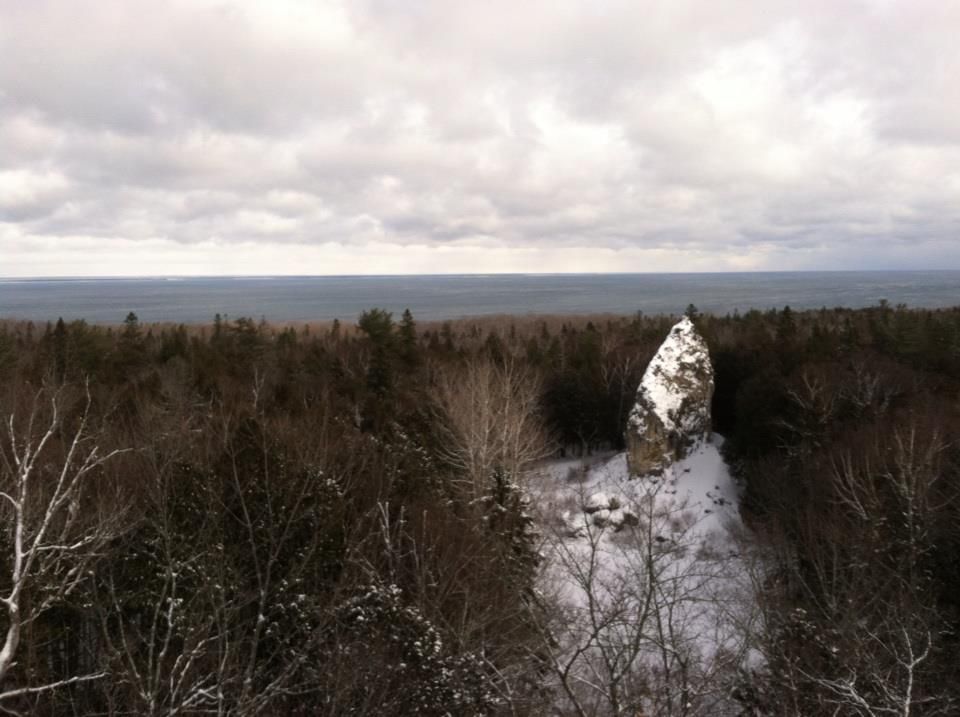 One of the last boats going to the island before there's too much ice on the water.

Fort Mackinac

---
"Do you know how a man makes his way here? By brilliance of genius or the cunning use of corruption.
You must cut a path through this mess of men like a cannon-ball, or creep among them like a pestilence."
Balzac