Means
"pleasing, beautiful"
in Sanskrit. In Hindu belief this is the name of an incarnation of the god
Vishnu
. He is the hero of the
Ramayana
, a Hindu epic, which tells of the abduction of his wife
Sita
by the demon king Ravana, and his efforts to recapture her.This name can also form a part of compound names, such as
Ramachandra
and
Rajaram
.
People think this name is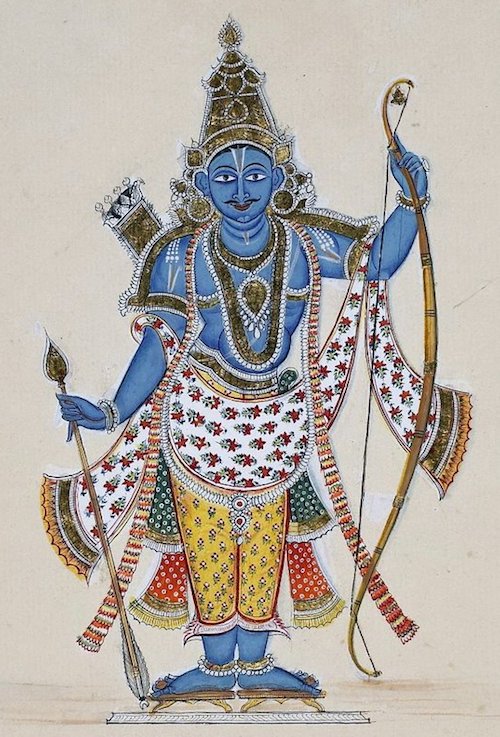 Painting of Rama (c. 1820)