Meaning uncertain, from the Latin form
Gualguainus
used in the 12th-century chronicles of Geoffrey of Monmouth (appearing also as
Walganus
,
Gwalguanus
and other spellings in different copies of the text), where he is one of the knights who serve his uncle King
Arthur
. He can be identified with the earlier Welsh hero Gwalchmai, and it is possible that the name derives from
Gwalchmai
or a misreading of it.Gawain was a popular hero in medieval tales such as those by Chrétien de Troyes, where his name appears in the French form
Gauvain
or
Gauvains
. He is the main character of the 14th-century anonymous poem
Sir Gawain and the Green Knight
, in which he accepts a potentially fatal challenge from the mysterious Green Knight.
People think this name is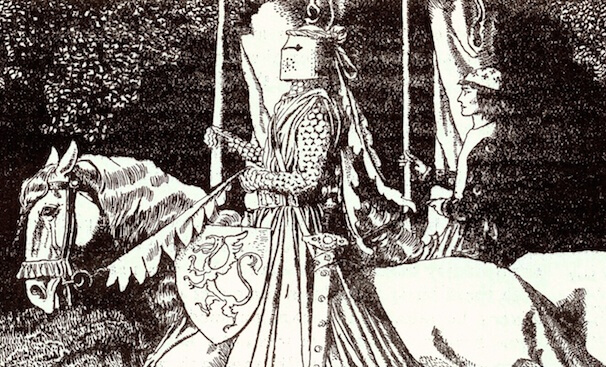 Depiction of Sir Gawain (1903)