Probably from early Celtic meaning
"light"
, ultimately from the
Indo-European
root *
leuk
"light, brightness". This was the name of a Celtic (Gaulish) god of commerce and craftsmanship, who was equated by the Romans with
Mercury
. He probably forms the basis for the characters and names of
Lugh
(Irish) and
Lleu
(Welsh).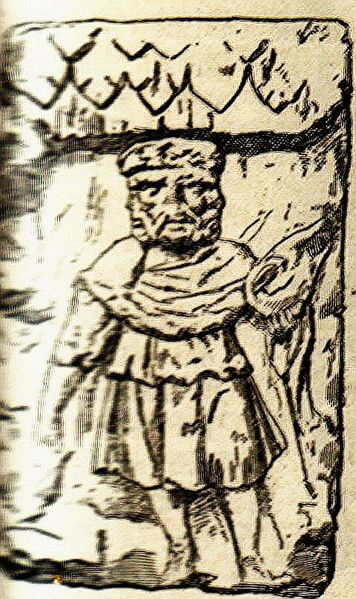 Engraving of Lugus found in Paris