This name may be viewed either as meaning
"father of many"
in Hebrew or else as a contraction of
Abram

1
and
הָמוֹן (hamon)
meaning "many, multitude". The biblical patriarch Abraham was originally named Abram but God changed his name (see
Genesis 17:5
). With his father
Terah
, he led his wife
Sarah
, his nephew
Lot
and their other followers from Ur into Canaan. He is regarded by Jews as being the founder of the Hebrews through his son
Isaac
and by Muslims as being the founder of the Arabs through his son
Ishmael
.As an English Christian name,
Abraham
became common after the
Protestant Reformation
. A famous bearer was the American president Abraham Lincoln (1809-1865), who pushed to abolish slavery and led the country through the Civil War.
People think this name is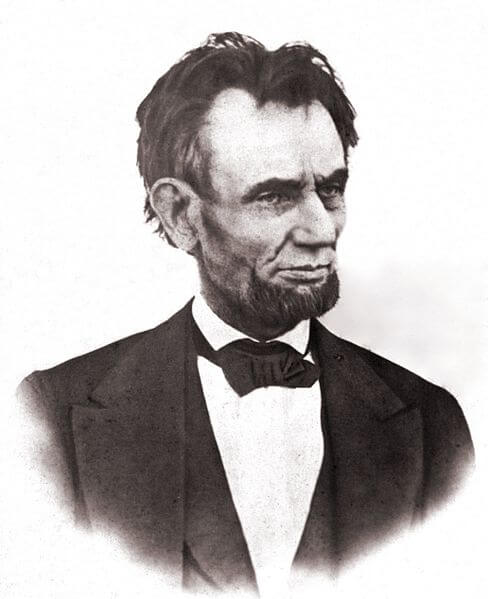 Abraham Lincoln (1865)
Ace Attorney characters
,
American presidents
,
biblical patriarchs
,
Charles Dickens characters
,
Dharma and Greg characters
,
Dracula characters
,
family
,
folk heroes
,
God Eater characters
,
greatness
,
Gundam characters
,
Harry Belafonte repertoire
,
Hebrew Bible figures
,
House of Cards US characters
,
knights of the Spanish Golden Fleece
,
never out of the US top 1000
,
numeric meanings
,
Orthodox saints
,
Philip K. Dick characters
,
saints
,
Shakespearean characters
,
Simpsons characters
,
Stephen King characters
,
Sufjan Stevens songs
,
Taboo characters
,
The Marvelous Mrs. Maisel characters
,
Tori Amos lyrics
,
William Faulkner characters