Possibly means
"earth mother"
, derived from Greek
δᾶ (da)
meaning "earth" and
μήτηρ (meter)
meaning "mother". In Greek
mythology
Demeter was the goddess of agriculture, the daughter of
Cronus
, the sister of
Zeus
, and the mother of
Persephone
. She was an important figure in the Eleusinian Mysteries, which were secret rites performed at Eleusis near Athens.
People think this name is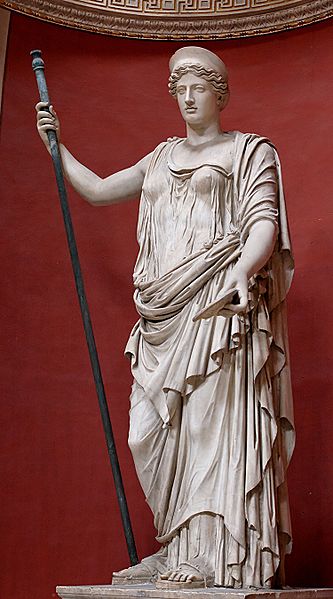 Statue of Demeter