Means
"spear of strength"
, derived from the Old German elements
ger
"spear" and
drud
"strength".
Saint
Gertrude the Great was a 13th-century nun and mystic writer from Thuringia. It was probably introduced to England by settlers from the Low Countries in the 15th century. Shakespeare used the name in his play
Hamlet
(1600) for the mother of the title character. Another famous bearer was the American writer Gertrude Stein (1874-1946).
People think this name is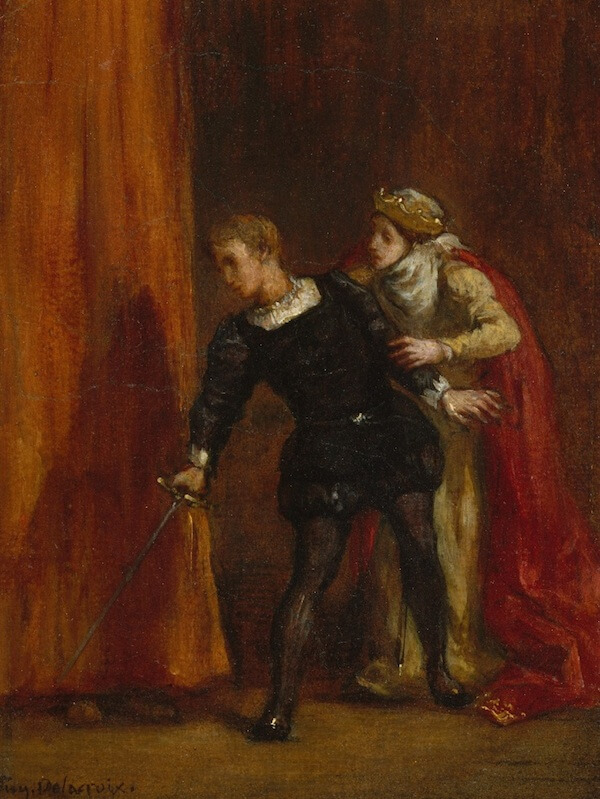 Hamlet and His Mother (Gertrude) by Eugène Delacroix (1830)
Anne of Green Gables characters
,
currently out of the US top 1000
,
D. H. Lawrence characters
,
Dr. Seuss characters
,
Frasier characters
,
Hunters characters
,
literature
,
Mad Men characters
,
Marvel characters
,
mystics
,
Orthodox saints
,
Oscar Wilde characters
,
paintings
,
Paula Cole songs
,
queens
,
saints
,
Shakespearean characters
,
storms
,
strength
,
theatre
,
weapons
,
When They Cry characters
,
WITCH characters