Anglicized form of
Old Norse
Óðinn
, which was derived from
óðr
meaning
"inspiration, rage, frenzy"
. It ultimately developed from the early
Germanic
*
Woðanaz
. The name appears as
Woden
in Anglo-Saxon sources (for example, as the founder of several royal lineages in the Anglo-Saxon Chronicle) and in forms such as
Wotan
,
Wuotan
or
Wodan
in continental Europe. However, Odin is best known from Norse
mythology
, as the highest of the gods, presiding over art, war, wisdom and death. He resided in Valhalla, where warriors went after they were slain.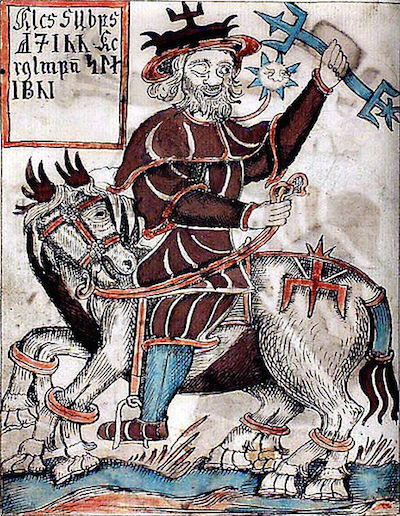 Depiction of Odin from an 18th-century Icelandic manuscript
People think this name is
classic
mature
formal
upper class
natural
strong
strange
serious
nerdy