Of Japanese origin, possibly meaning
"wild male, impetuous male"
. In Japanese
mythology
he was the god of storms and the sea, as well as the brother and adversary of the goddess
Amaterasu
. He was born when
Izanagi
washed his nose after returning from the underworld. After he was banished from the heavens, he descended to earth and slew an eight-headed dragon.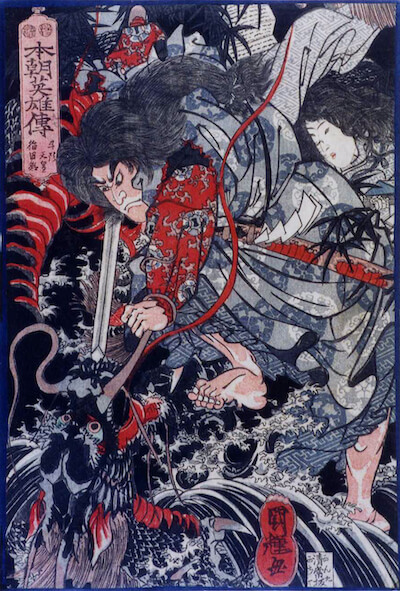 Image depicting Susanoo killing a dragon by Kuniteru (c. 1850)