Means

"shining over heaven"

, from Japanese

天

(ama)

meaning "heaven, sky" and

照

(terasu)

meaning "shine". This was the name of the Japanese sun goddess, the ruler of the heavens. She was born when

Izanagi

washed his left eye after returning from the underworld. At one time the Japanese royal family claimed descent from her.
People think this name is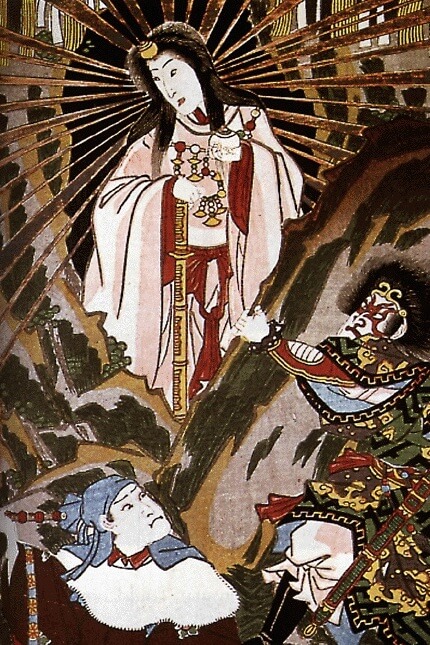 Amaterasu emerging from a cave, a detail from a work by Utagawa Kunisada (1857)