From Old Irish
Aífe
, derived from
oíph
meaning
"beauty"
(modern Irish
aoibh
). This was the name of several characters in Irish legend, including a woman at war with
Scáthach
(her sister in some versions). She was defeated in single combat by the hero
Cúchulainn
, who spared her life on the condition that she bear him a child (
Connla
). Another legendary figure by this name appears in the
Children of Lir
as the jealous third wife of
Lir
.This name is sometimes Anglicized as
Eve
or
Eva
.
People think this name is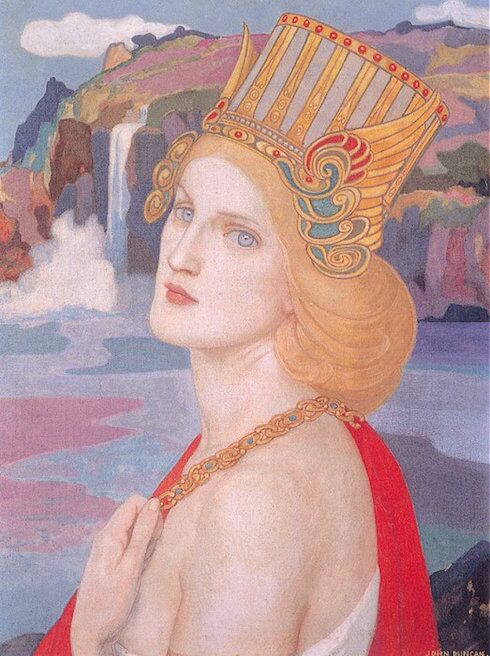 Painting depicting Aoife by John Duncan (c. 1915)