From the Hebrew name
יְשַׁעְיָהוּ (Yesha'yahu)
meaning
"Yahweh is salvation"
, from the roots
יָשַׁע (yasha')
meaning "to save" and
יָה (yah)
referring to the Hebrew God. Isaiah is one of the four major prophets of the
Old Testament
, supposedly the author of the Book of Isaiah. He was from Jerusalem and probably lived in the 8th century BC, at a time when Assyria threatened the Kingdom of Judah. As an English Christian name,
Isaiah
was first used after the
Protestant Reformation
.
People think this name is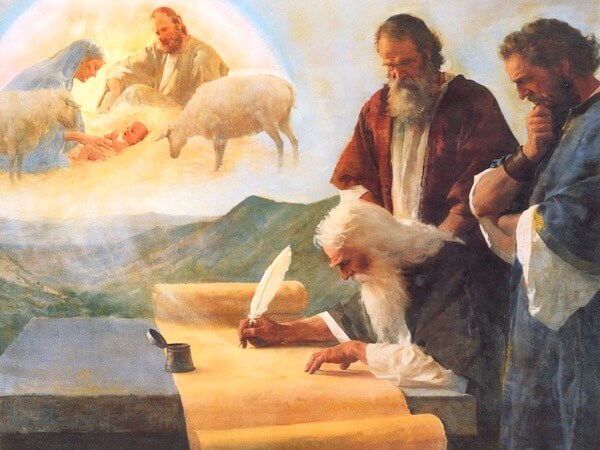 The prophet Isaiah writing of Christ's birth, by Harry Anderson