From the Hebrew name
יִשְׂרָאֵל (Yisra'el)
meaning
"God contends"
, from the roots
שָׂרָה (sarah)
meaning "to contend, to fight" and
אֵל ('el)
meaning "God". In the
Old Testament
, Israel (who was formerly named
Jacob
; see
Genesis 32:28
) wrestles with an angel. The ancient and modern states of Israel took their names from him.
People think this name is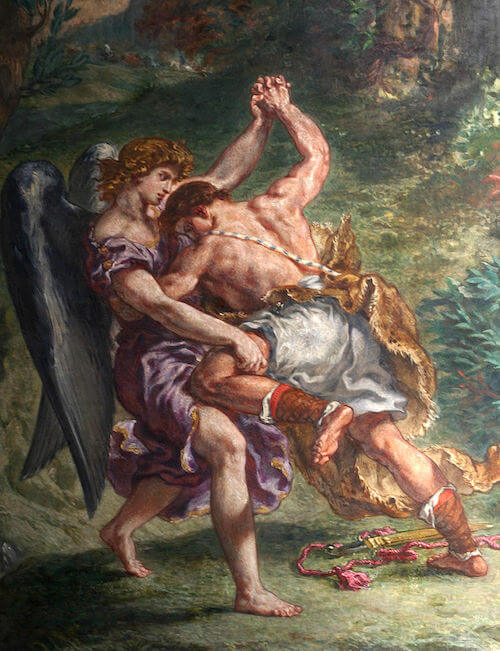 Jacob wrestling the angel, in a detail from a fresco by Eugène Delacroix (1861)