Means
"king over warriors"
from Gaulish
wer
"on, over" combined with
kingeto
"marching men, warriors" and
rix
"king". This name was borne by a 1st-century BC chieftain of the Gaulish tribe the Arverni. He led the resistance against Julius Caesar's attempts to conquer Gaul, but he was eventually defeated, brought to Rome, and executed.
People think this name is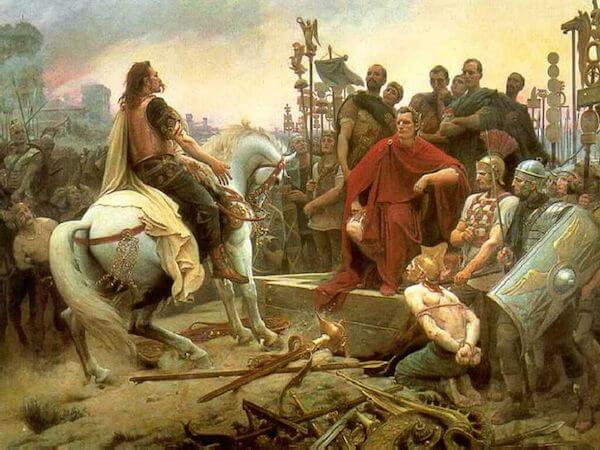 Vercingetorix throws down his arms at the feet of Julius Caesar by Lionel Royer (1899)