Means
"life of Zeus"
, derived from Greek
Ζηνός (Zenos)
meaning "of
ZEUS
" and
βίος (bios)
meaning "life". This was the name of a 3rd-century queen of Palmyra. After claiming the title
Queen of the East
and expanding her realm into Roman territory she was defeated by Emperor Aurelian. Her Greek name was used as an approximation of her native Aramaic name.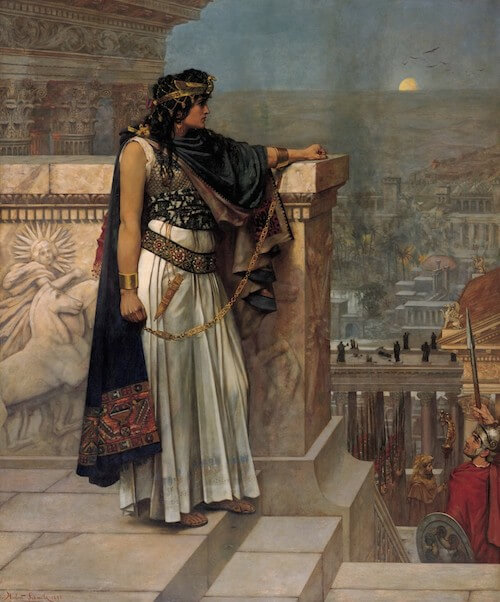 Queen Zenobia's Last Look Upon Palmyra by Herbert Schmalz (1888)
People think this name is
classic
mature
formal
upper class
strong
strange
complex
nerdy