Means
"life of Zeus"
, derived from Greek
Ζηνός (Zenos)
meaning "of
Zeus
" and
βίος (bios)
meaning "life". This was the name of the queen of the Palmyrene Empire, which broke away from Rome in the 3rd-century and began expanding into Roman territory. She was eventually defeated by the emperor
Aurelian
. Her Greek name was used as an approximation of her native Aramaic name.
People think this name is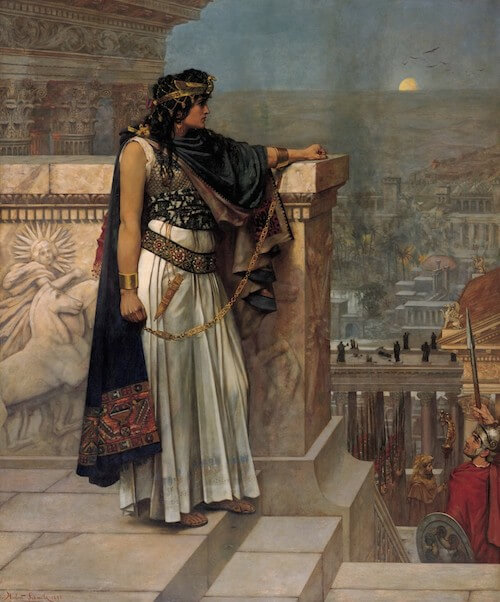 Queen Zenobia's Last Look Upon Palmyra by Herbert Schmalz (1888)