Means
"life"
in Greek. From early times it was adopted by Hellenized Jews as a translation of
Eve
. It was borne by two early Christian
saints
, one martyred under Emperor Hadrian, the other martyred under Diocletian. The name was common in the Byzantine Empire, being borne by a ruling empress of the 11th century.As an English name,
Zoe
(sometimes with a diaeresis as
Zoë
) has only been in use since the 19th century. It has generally been more common among Eastern Christians (in various spellings).
People think this name is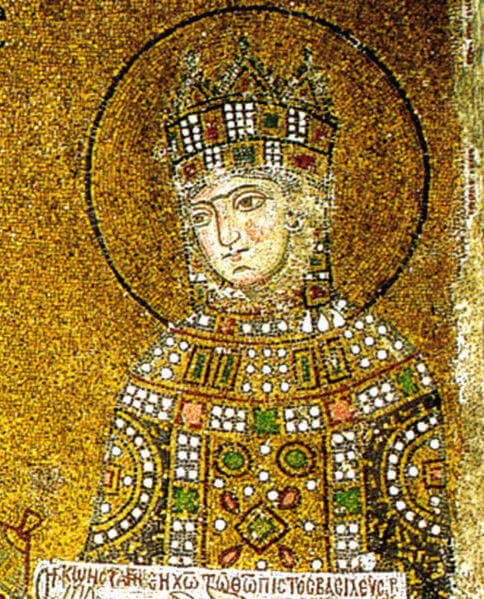 Byzantine empress Zoe, from a mosaic in Hagia Sophia
2010s
,
American Horror Story characters
,
Animal Crossing characters
,
bluegrass musicians
,
Bully characters
,
car models
,
Castlevania characters
,
child actors
,
Detroit Become Human characters
,
Doctor Who companions
,
empresses
,
Firefly characters
,
Flipline Studios characters
,
House of Cards US characters
,
isograms
,
James Joyce characters
,
life
,
martyrs
,
Michiko to Hatchin characters
,
Muppets
,
Never Have I Ever characters
,
Nine Perfect Strangers characters
,
Orthodox saints
,
playwrights
,
queens regnant
,
Resident Evil characters
,
saints
,
Shadowhunters characters
,
Sims 4 characters
,
song titles
,
Spyro characters
,
television
,
The West Wing characters
,
top 10 in Australia
,
top 10 in Mexico
,
TV presenters
,
victims
,
Virtua Tennis opponent characters
,
witches
,
YouTubers