Meaning & History
From the
Germanic
name
Willahelm
, which was composed of the
elements
wil
"will, desire" and
helm
"helmet, protection".
Saint
William of Gellone was an 8th-century cousin of
Charlemagne
who became a monk. The name was common among the
Normans
, and it became extremely popular in England after William the Conqueror was recognized as the first Norman king of England in the 11th century. It was later borne by three other English kings, as well as rulers of Scotland, Sicily (of Norman origin), the Netherlands and Prussia.Other famous bearers include William Wallace, a 13th-century Scottish hero, and William Tell, a legendary 14th-century Swiss hero (called
Wilhelm
in German,
Guillaume
in French and
Guglielmo
in Italian). In the literary world it was borne by dramatist
William Shakespeare
(1564-1616), poet William Blake (1757-1827), poet William Wordsworth (1770-1850), dramatist William Butler Yeats (1865-1939), author William Faulkner (1897-1962), and author William S. Burroughs (1914-1997).
Related Names
Other Languages & Cultures
Wilhelm, Willahelm(

Ancient Germanic

) Gwilherm(

Breton

) Guillem(

Catalan

) Vilim, Vilko(

Croatian

) Vilém(

Czech

) Vilhelm, Villum(

Danish

) Wilhelmus, Willem, Jelle, Liam, Pim, Wil, Willy, Wim(

Dutch

) Vilhelmo, Vilĉjo(

Esperanto

) Villem(

Estonian

) Vilhelm, Viljami, Jami, Vilhelmi, Vilho, Vili, Viljo, Ville(

Finnish

) Guillaume, Liam, Lyam(

French

) Wilhelm, Willi, Willy, Wim(

German

) Vilmos, Vili(

Hungarian

) Vilhjálmur(

Icelandic

) Uilliam, Liam, Uilleag, Ulick(

Irish

) Guglielmo(

Italian

) Vilhelms, Vilis(

Latvian

) Wöllem, Wullem, Wum(

Limburgish

) Vilhelmas(

Lithuanian

) Illiam(

Manx

) Wiremu(

Maori

) Wilkin, Wilky, Wilmot(

Medieval English

) Vilhelm(

Norwegian

) Wilhelm(

Polish

) Guilherme, Gui(

Portuguese

) Uilleam(

Scottish

) Viliam(

Slovak

) Viljem, Vili, Vilko(

Slovene

) Guillermo(

Spanish

) Vilhelm, Liam, Ville(

Swedish

) Gwilym, Gwil, Gwilim, Gwillym(

Welsh

)
Images
Depiction of William the Conqueror (17th century)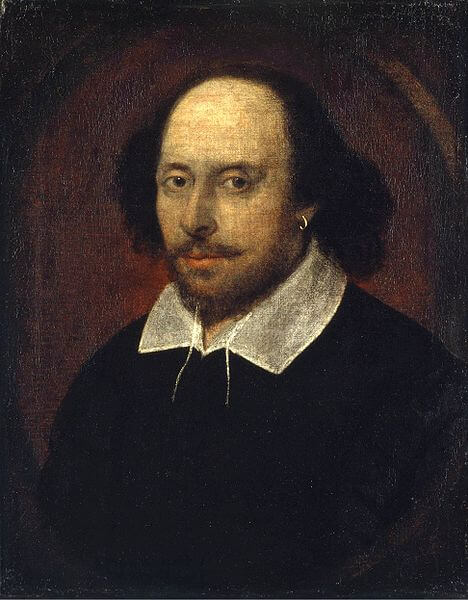 Portrait of William Shakespeare
Categories
Alien characters
,
American Horror Story characters
,
American presidents
,
archers
,
Australian prime ministers
,
authors
,
Black Butler characters
,
British royal family
,
Canadian prime ministers
,
Charles Dickens characters
,
conquerors
,
D H Lawrence characters
,
DC Comics characters
,
defence
,
desire
,
directors
,
Discworld characters
,
Disney characters
,
Doctor Who actors
,
Downton Abbey characters
,
dramatists
,
Fleetwood Mac members
,
Gundam characters
,
Jane Austen characters
,
Kingdom Hearts characters
,
kings
,
Louisa May Alcott characters
,
Luxembourgish grand-ducal family
,
Megami Tensei characters
,
never out of the US top 100
,
never out of the US top 1000
,
Philip K Dick characters
,
poets
,
saints
,
Star Trek actors
,
Star Trek characters
,
Stephen King characters
,
The Haunting characters
,
The Sopranos characters
,
Thomas Hardy characters
,
Tolkien characters
,
top 10 in Australia
,
top 10 in Denmark
,
top 10 in New Zealand
,
top 10 in Norway
,
top 10 in Sweden
,
top 10 in the UK
,
top 10 in the US
,
UK prime ministers
,
Westworld characters
,
Will and Grace characters