From the Greek name
Ὅμηρος (Homeros)
, derived from
ὅμηρος (homeros)
meaning
"hostage, pledge"
. Homer was the Greek epic poet who wrote the
Iliad
, about the Trojan War, and the
Odyssey
, about
Odysseus
's journey home after the war. There is some debate about when he lived, or if he was even a real person, though most scholars place him in the 8th century BC. In the modern era,
Homer
has been used as a given name in the English-speaking world (chiefly in America) since the 18th century. This name is borne by the oafish cartoon father on the television series
The Simpsons
.
People think this name is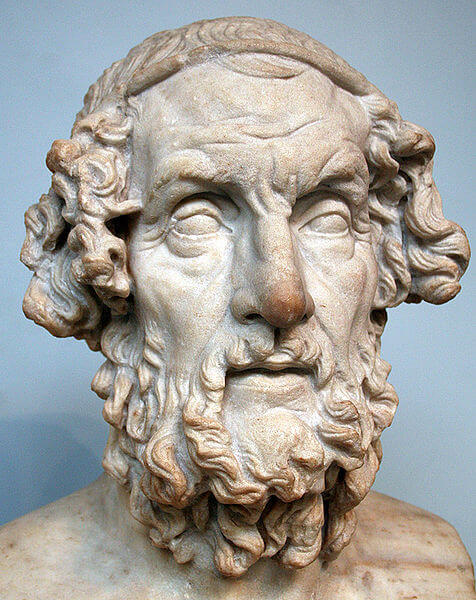 Bust of Homer, from the 2nd century BC