Greek form of Egyptian
ꜣst
(reconstructed as
Iset
,
Aset
or
Ueset
), possibly from
st
meaning
"throne"
. In Egyptian
mythology
Isis was the goddess of the sky and nature, the wife of
Osiris
and the mother of
Horus
. She was originally depicted wearing a throne-shaped headdress, but in later times she was conflated with the goddess
Hathor
and depicted having the horns of a cow on her head. She was also worshipped by people outside of Egypt, such as the Greeks and Romans.
People think this name is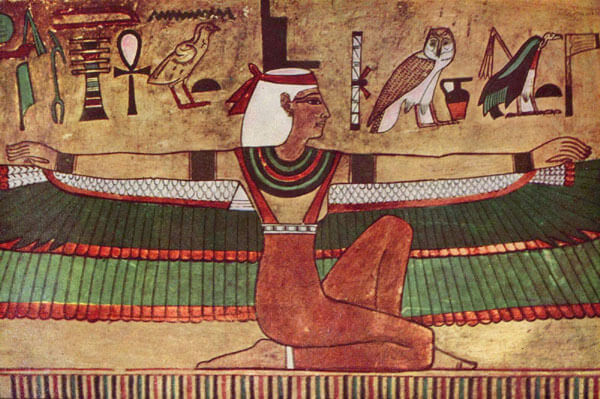 Depiction of Isis
Bob Dylan songs
,
cows
,
deities
,
divine
,
Egyptian mythology
,
goddesses
,
health deities
,
isograms
,
Magical Girl Lyrical Nanoha characters
,
Megami Tensei characters
,
mother goddesses
,
mothers
,
mythology
,
nature
,
Poland in the Eurovision Song Contest
,
prohibited in New Zealand
,
queens
,
rappers
,
Scottish actors
,
sky deities
,
song titles