English form of
Ἰησοῦς (Iesous)
, which was the Greek form of the Aramaic name
יֵשׁוּעַ (Yeshu'a)
.
Yeshu'a
is itself a contracted form of
Yehoshu'a
(see
Joshua
). Yeshua ben Yoseph, better known as Jesus Christ, was the central figure of the
New Testament
and the source of the Christian religion. The four gospels state that he was the son of God and the Virgin
Mary
who fulfilled the
Old Testament
prophecies of the Messiah. He preached for three years before being crucified in Jerusalem.
People think this name is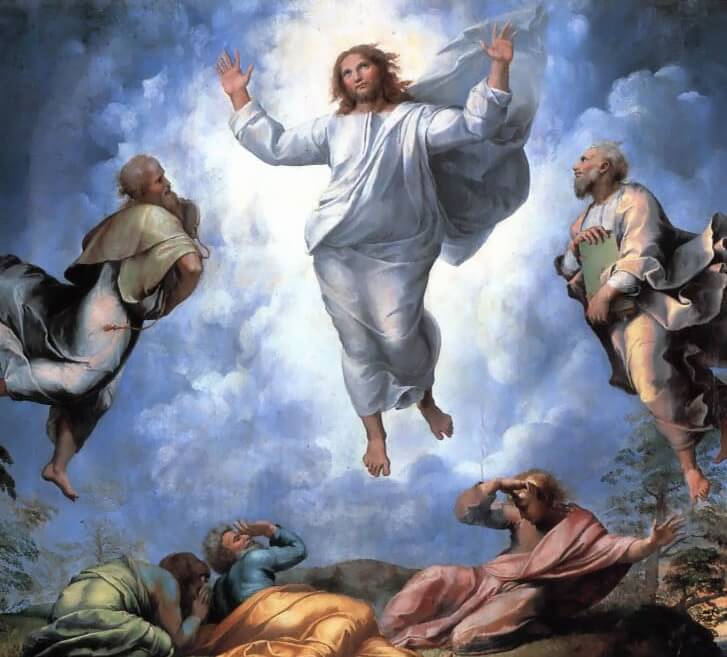 Detail of The Transfiguration by Raphael (1520)
American Gods characters
,
American Horror Story characters
,
Anne Rice characters
,
Bob Dylan songs
,
Catholicism
,
gods
,
Harry Belafonte repertoire
,
help
,
How to Train Your Dragon characters
,
Jesus Christ Superstar
,
Lady Gaga songs
,
Lana Del Rey songs
,
martyrs
,
Morrissey songs
,
Oscar Wilde characters
,
philosophers
,
prophets
,
R.E.M. lyrics
,
R.E.M. songs
,
Rick and Morty characters
,
song titles
,
Sufjan Stevens songs
,
supreme gods
,
Tori Amos lyrics
,
Tori Amos songs
,
William Faulkner characters
,
Xeno characters