Means
"favour of the people"
from the Slavic elements
lyudu
"people" and
milu
"gracious, dear".
Saint
Ludmila was a 10th-century duchess of Bohemia, the grandmother of Saint Václav. She was murdered on the orders of her daughter-in-law Drahomíra.As a Russian name, this is an alternate transcription of
Людмила
(usually rendered
Lyudmila
).
People think this name is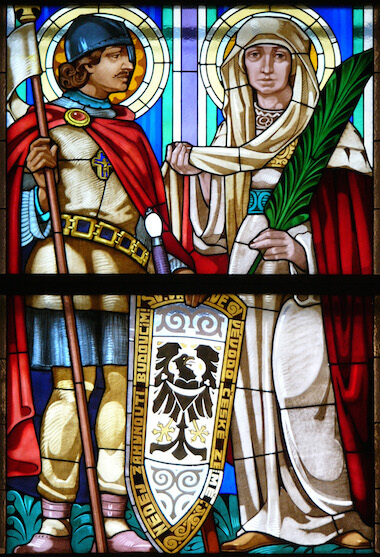 Saint Ludmila with Saint Václav in stained glass from the Czech Republic ©