The nominations for the 92nd Academy Awards are in!
https://en.wikipedia.org/wiki/92nd_Academy_Awards
Following SecondStar's previous KUY Congrats game regarding the Golden Globes - and with their permission - I have decided to create a KUY for the Oscars, in 11 parts.
So, let's start with the initial couple: Which of these is the Best Picture of the Year? (If you haven't seen any of them… just pick whichever poster you like the most.)
1. Ford v Ferrari

2. Jojo Rabbit

3. The Irishman

4. Joker

5. Little Women

6. Marriage Story

7. 1917

8. Once Upon A Time… In Hollywood

9. Parasite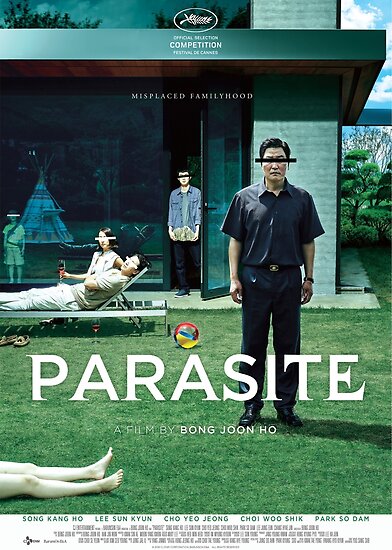 If you chose...
1. Matthew Christian Jonathan Joshua Noah Raymond / Caitriona Mollie Tracy Carol Lee Shelby
(LN: Beebe, Ferrari, Ford, Iacocca, Lunn)
2. Roman Johannes Samuel Alfie Stephen Archie / Thomasin Elsa Scarlett Rosie Melanie Josephine
(LN: Betzler, Finkel, Klenzendorf, Korr, Rahm)
3. Robert Frank James Joseph Russell Harvey / Anna Peggy Lucy Stephanie Irene Carrie
(LN: Bufalino, Hoffa, O'Brien, Provenzano, Sheeran)
4. Jaoquin Arthur Murray Alfred Thomas Bruce / Penny Sophie Zazie Leigh Frances Debra
(LN: Dumond, Fleck, Franklin, Pennyworth, Wayne)
5. Theodore Friedrich Timothée Louis Christopher Alexandre / Margaret Amy Elizabeth Florence Emma
(LN: Bhaer, Brooke, Dashwood, Laurence, March)
6. Charlie Jay Henry Carter Neil Adam / Nicole Nora Sandra Maryann Nancy Scarlett
(LN: Barber, Fanshaw, Katz, Marotta, Tilden)
7. William George Dean Mark Andrew Mackenzie / Lauri Claire Jamie Leslie Adrianne Kay
(LN: Blake, Erinmore, Hepburn, Schofield, Smith)
8. Richard Cliff Marvin Samuel Emile Leonardo / Francesca Margot Julia Dakota Samantha Lorenza
(LN: Booth, Capucci, Dalton, Izzo, Stacy)
9. Ki-taek Dong-ik Ki-woo Hyeon-jun Geun-sae Min-hyuk / So-dam Yeon-gyo Ki-jeong Da-hye Moon-gwang Ji-so
(LN: Choi, Kim, Lee, Park, Song)
Part 2 (First Child): http://www.behindthename.com/bb/game/5087866
Part 3 (Second Child): http://www.behindthename.com/bb/game/5088050
Part 4 (Third Child): http://www.behindthename.com/bb/game/5088323
Part 5 (Fourth Child): http://www.behindthename.com/bb/game/5088414
Part 6 (Fifth Child): http://www.behindthename.com/bb/game/5088737
Part 7 (First Child's Family): http://www.behindthename.com/bb/game/5088988
Part 8 (Second Child's Family): http://www.behindthename.com/bb/game/5089537
Part 9 (Third Child's Family): http://www.behindthename.com/bb/game/5089866
Part 10 (Fourth Child's Family): http://www.behindthename.com/bb/game/5090008
Part 11 (Fifth Child's Family): https://www.behindthename.com/bb/game/5090330

***
Please rate my personal name lists:
www.behindthename.com/pnl/69381
www.behindthename.com/pnl/69381/109399
www.behindthename.com/pnl/69381/91835
http://greens-end.myminicity.com/
This message was edited by the author on January 28, 2020 at 7:41:56 AM