Probably derived from an unattested Celtic name *
Rīgantonā
meaning
"great queen"
(Celtic *
rīganī
"queen" and the divine or augmentative suffix
-on
). It is speculated that Rigantona was an old Celtic goddess, perhaps associated with fertility and horses like the Gaulish
Epona
. As
Rhiannon
, she appears in Welsh legend in the
Mabinogi
[1]
as a beautiful magical woman who rides a white horse. She was betrothed against her will to
Gwawl
, but cunningly broke off that engagement and married
Pwyll
instead. Their son was
Pryderi
.As an English name, it became popular due to the Fleetwood Mac song
Rhiannon
(1976), especially in the United Kingdom and Australia.
People think this name is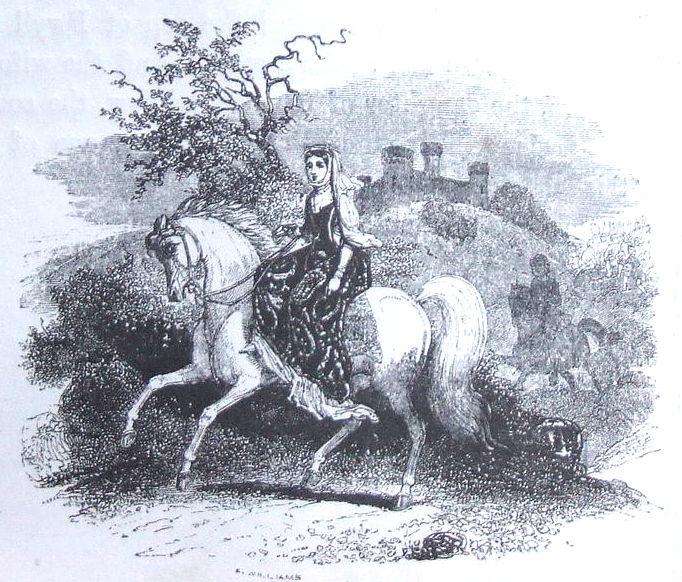 Rhiannon (wife of Pwyll) from an 1877 edition of the Mabinogion