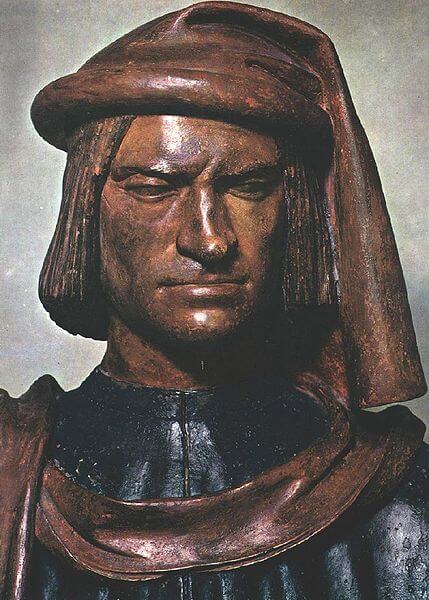 PRONOUNCED:
lo-REN-tso (Italian), lo-REN-tho (Spanish), lo-REN-so (Latin American Spanish) [key]
Meaning & History
Italian and Spanish form of
Laurentius
(see
LAURENCE

(1)
). Lorenzo de' Medici, known as the Magnificent, was a ruler of Florence during the Renaissance. He was also a great patron of the arts who employed Leonardo da Vinci, Michelangelo, Botticelli and other famous artists.
Related Names
OTHER LANGUAGES:
Laurentius (Ancient Roman), Llorenç (Catalan), Lovre, Lovrenco, Lovro (Croatian), Vavřinec (Czech), Lars, Lorens, Lasse, Laurits, Lauritz (Danish), Lars, Laurens, Lourens, Lau, Rens (Dutch), Laurence, Lawrence, Larrie, Larry, Lauren, Laurie, Lawrie, Laz, Loren, Lorin, Lorrin (English), Lars, Lari, Lasse, Lassi, Lauri (Finnish), Laurent, Enzo (French), Lourens (Frisian), Lars, Laurenz, Lorenz, Lenz (German), Lavrentios (Greek), Lőrinc (Hungarian), Lárus (Icelandic), Labhrás (Irish), Lau, Lor (Limburgish), Laurynas (Lithuanian), Larkin, Law (Medieval English), Lars (Medieval Scandinavian), Lorencio (Medieval Spanish), Lars, Lorens, Lasse, Laurits, Lauritz (Norwegian), Wawrzyniec (Polish), Lourenço (Portuguese), Laurențiu (Romanian), Lavrenti, Lavrentiy, Lavrenty (Russian), Labhrainn (Scottish), Vavrinec (Slovak), Lovrenc, Lovro (Slovene), Lars, Lorens, Lasse (Swedish)
Popularity
MORE INFORMATION

Popularity

Related Names

Namesakes
Websites

Images

Ratings

Comments