From
Christiana
, the Latin feminine form of
Christian
. This was the name of an early, possibly legendary,
saint
who was tormented by her pagan father. It was also borne by a 17th-century Swedish queen and patron the arts who gave up her crown in order to become a Roman Catholic.In the English-speaking world the form
Christine
was more popular for most of the 20th century, though
Christina
eventually overtook it. Famous bearers include actress Christina Ricci (1980-) and singer Christina Aguilera (1980-).
People think this name is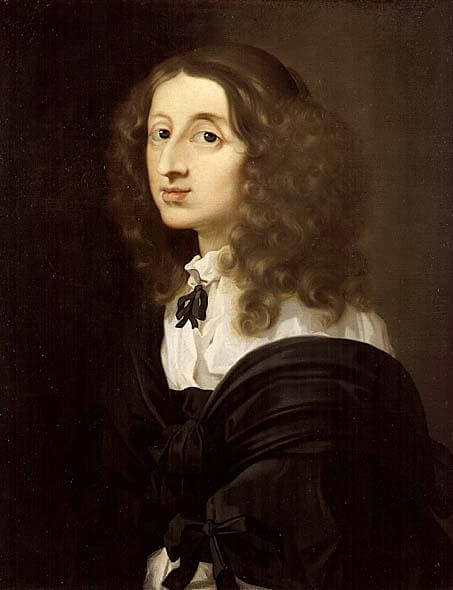 Portrait of Christina of Sweden by Sébastien Bourdon
1970s
,
1980s
,
Anne Rice characters
,
child actors
,
Christmas
,
Dharma and Greg characters
,
Divergent characters
,
Doctor Who companions
,
Dutch royal family
,
ends in -ina
,
ends in -tina
,
feminine forms
,
Gundam characters
,
holidays
,
House of Cards US characters
,
Kennedy family
,
Love Live characters
,
Lovecraft Country characters
,
Moral Orel characters
,
Never Have I Ever characters
,
never out of the US top 1000
,
Orthodox saints
,
paintings
,
pop music
,
pop singers
,
queens
,
queens regnant
,
saints
,
Swedish royal family
,
teen idol
,
The Golden Girls characters
,
top 10 in Cyprus
,
top 10 in Germany
,
top 10 in Lebanon
,
top 10 in Malta
,
top 10 in Tanzania
,
Westworld characters
,
YouTubers