From
Fredenandus
, the Latinized form of a Gothic name composed of the elements
friþus
"peace" (or perhaps
farþa
"journey"
[1]
) and
nanþa
"boldness, daring". The Visigoths brought the name to the Iberian Peninsula, where it entered into the royal families of Spain and Portugal. From there it became common among the Habsburg royal family of the Holy Roman Empire and Austria, starting with the Spanish-born Ferdinand I in the 16th century. A notable bearer was Portuguese explorer Ferdinand Magellan (1480-1521), called Fernão de Magalhães in Portuguese, who was the leader of the first expedition to sail around the earth.
People think this name is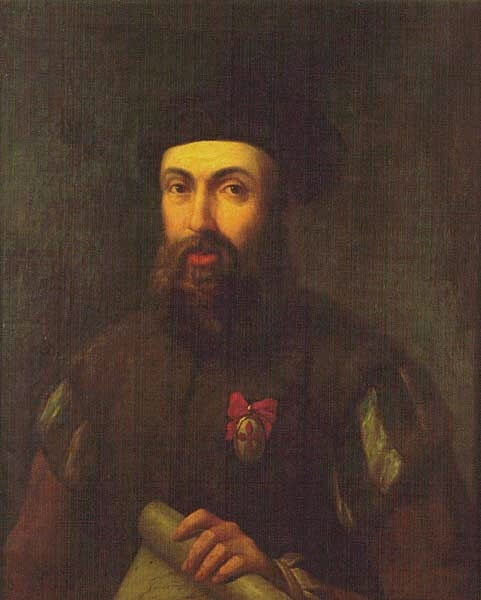 Depiction of Ferdinand Magellan (1787)
Aphra Behn characters
,
brave
,
Croatian kings
,
currently out of the US top 1000
,
explorers
,
Filipino presidents
,
Fire Emblem characters
,
German chancellors
,
Harlem Renaissance
,
Leo Tolstoy characters
,
moons
,
moons of Uranus
,
politics
,
royalty
,
Shakespearean characters
,
Thomas and Friends characters
,
Tolkien characters
,
travel
,
tyrants
,
virtues
Förstemann, Ernst. Altdeutsches Namenbuch. Bonn, 1900, page 499.