From an Aramaic name that was related to the Hebrew word
שָׁלוֹם (shalom)
meaning
"peace"
. According to the historian Josephus this was the name of the daughter of
Herodias
(the consort of Herod Antipas, the tetrarch of Galilee). In the
New Testament
, though a specific name is not given, it was a daughter of Herodias who danced for Herod and was rewarded with the head of
John
the Baptist, and thus Salome and the dancer have traditionally been equated.As a Christian given name,
Salome
has been in occasional use since the
Protestant Reformation
. This was due to a second person of this name in the New Testament: one of the women who witnessed the crucifixion and later discovered that
Jesus
' tomb was empty. It is used in Georgia due to the 4th-century Salome of Ujarma, who is considered a
saint
in the Georgian Church.
People think this name is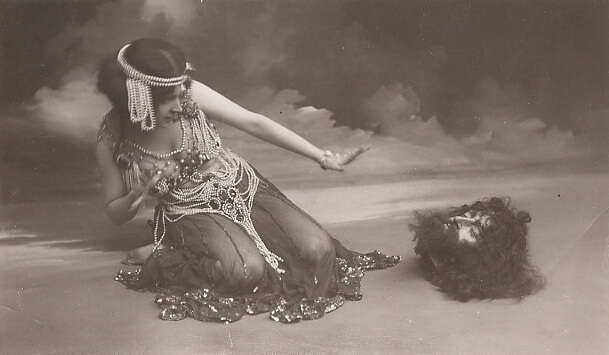 Actress Maud Allan playing Salome in a 1906 performance