From the ancient Greek name
Θεόκλεια (Theokleia)
, which meant
"glory of God"
from the Greek elements
θεός (theos)
meaning "god" and
κλέος (kleos)
meaning "glory". This was the name of a 1st-century
saint
, appearing (as
Θέκλα
) in the apocryphal
Acts of Paul and Thecla
. The story tells how Thecla listens to Paul speak about the virtues of chastity and decides to remain a virgin, angering both her mother and her suitor.
People think this name is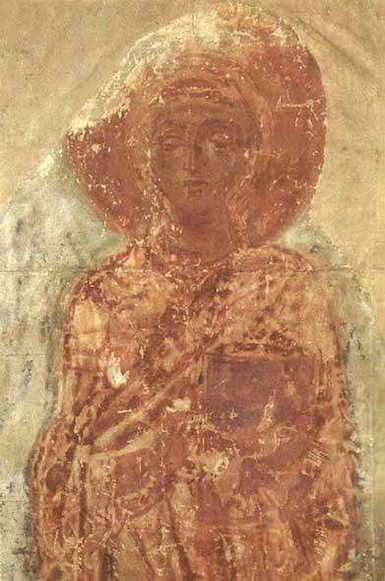 11th-century Russian fresco depicting Saint Thekla