From the Hebrew name
חַנָּה (Channah)
meaning
"favour, grace"
, derived from the root
חָנַן (chanan)
. In the
Old Testament
this is the name of the wife of
Elkanah
. Her rival was Elkanah's other wife
Peninnah
, who had children while Hannah remained barren. After a blessing from
Eli
she finally became pregnant with
Samuel
.As an English name,
Hannah
was not regularly used until after the
Protestant Reformation
, unlike the vernacular forms
Anne
and
Ann
and the Latin form
Anna
, which were used from the late Middle Ages. In the last half of the 20th century
Hannah
surged in popularity and neared the top of the name rankings for both the United States and the United Kingdom.
Other Languages & Cultures
Ana(

Albanian

) Anna(

Armenian

) Ane, Anne(

Basque

) Anna, Hanna(

Belarusian

) Anna(

Biblical Greek

) Channah(

Biblical Hebrew

) Anna(

Biblical Latin

) Anna, Annaig, Annick(

Breton

) Ana, Anna, Anelia, Aneliya, Aneta, Ani, Anka, Neli(

Bulgarian

) Aina, Anna(

Catalan

) Ana, Hana, Anica, Anita, Anja, Anka, Ankica, Jana(

Croatian

) Anna, Hana, Aneta(

Czech

) Anna, Anne, Hanna, Ane, Anette, Anika, Anita, Anja, Annette, Anni, Hanne(

Danish

) Anna, Anne, Anneli, Anni, Annika, Anu(

Estonian

) Anna(

Faroese

) Ana(

Fijian

) Anna, Anne, Hanna, Anita, Anja, Anneli, Anni, Anniina, Annika, Annikki, Annukka, Anu, Hannele, Niina(

Finnish

) Anne, Annette, Annick, Annie, Anny, Anouk, Ninon(

French

) Antje(

Frisian

) Ana, Anano, Ani, Anuki(

Georgian

) Anna(

Greek

) Anna, Hanna, Anett, Anikó, Anita, Panka, Panna, Panni(

Hungarian

) Anna, Hanna(

Icelandic

) Anna, Annetta(

Italian

) Anna, Anita(

Latvian

) Ona(

Lithuanian

) Anke, Antje(

Low German

) Ana, Aneta(

Macedonian

) Ann(

Manx

) Anna, Anne, Hanna, Anette, Anita, Anja, Annette, Anniken, Hanne(

Norwegian

) Anna(

Occitan

) Anna, Hanna, Aneta, Ania, Anika, Anita, Anka, Hania(

Polish

) Ana, Anita(

Portuguese

) Ana, Anca, Ancuța, Ani, Anișoara(

Romanian

) Anna, Ania, Annushka, Anya(

Russian

) Anna, Annag, Nandag(

Scottish Gaelic

) Ana, Anica, Anja, Anka, Ankica, Jana(

Serbian

) Anna, Hana(

Slovak

) Ana, Hana, Anica, Anika, Anita, Anja, Anka, Ankica, Anuša, Nuša(

Slovene

) Hana(

Sorbian

) Ana, Ani, Anita(

Spanish

) Anna, Anne, Hanna, Anette, Anita, Anja, Anneli, Annelie, Annette, Annica, Annika, Hanne(

Swedish

) Ana(

Tongan

) Anna, Ganna, Hanna(

Ukrainian

) Henda, Hendel, Hene, Henye(

Yiddish

)
People think this name is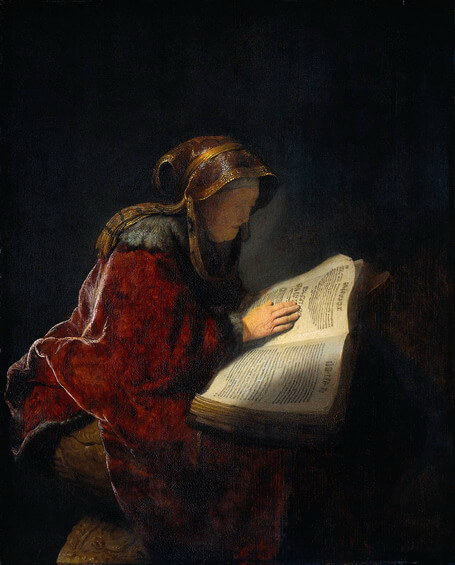 Depiction of the biblical Hannah (the mother of Samuel) by Rembrandt (1631)
1990s
,
2000s
,
American Horror Story characters
,
angels
,
Attack on Titan characters
,
biblical women
,
Black Butler characters
,
blues musicians
,
Danny Phantom characters
,
Dream SMP members
,
ends in -ah
,
Eureka Seven characters
,
Fire Emblem characters
,
first ladies of the USA
,
folk heroes
,
grace
,
Hamtaro characters
,
Harry Belafonte repertoire
,
Harry Potter characters
,
House of Cards US characters
,
Jane Austen characters
,
Little Witch Academia characters
,
Louisa May Alcott characters
,
mothers
,
NCIS characters
,
never out of the US top 1000
,
Nintendo characters
,
Orthodox saints
,
palindromes
,
Quantico characters
,
Slovenia in the Eurovision Song Contest
,
song titles
,
sports pundits
,
storms
,
Supernatural characters
,
Tennessee Williams characters
,
The Haunting characters
,
The Last of Us characters
,
The Legend of Zelda characters
,
Thomas Hardy characters
,
top 10 in Australia
,
top 10 in Germany
,
top 10 in Ireland
,
top 10 in Malaysia
,
top 10 in New Zealand
,
top 10 in Northern Ireland
,
top 10 in the UK
,
top 10 in the US
,
TV show titles
,
Virtua Tennis opponent characters
,
virtues
,
wives of Brigham Young
,
wives of Joseph Smith
,
YouTubers