From the Hebrew name
שְׁמוּאֵל (Shemu'el)
meaning
"name of God"
, from the roots
שֵׁם (shem)
meaning "name" and
אֵל ('el)
meaning "God". Other interpretations have the first root being
שָׁמַע (shama')
meaning "to hear" leading to a meaning of
"God has heard"
. As told in the Books of Samuel in the
Old Testament
, Samuel was the last of the ruling judges. He led the Israelites during a period of domination by the Philistines, who were ultimately defeated in battle at Mizpah. Later he anointed
Saul
to be the first king of Israel, and even later anointed his successor
David
.As a Christian name,
Samuel
came into common use after the
Protestant Reformation
. It has been consistently popular in the English-speaking world, ranking yearly in the top 100 names in the United States (as recorded since 1880) and performing similarly well in the United Kingdom.Famous bearers include English poet Samuel Taylor Coleridge (1772-1834), American inventor Samuel Morse (1791-1872), Irish writer Samuel Beckett (1906-1989), and American actor Samuel L. Jackson (1948-). This was also the real name, Samuel Clemens, of the American author Mark Twain (1835-1910).
People think this name is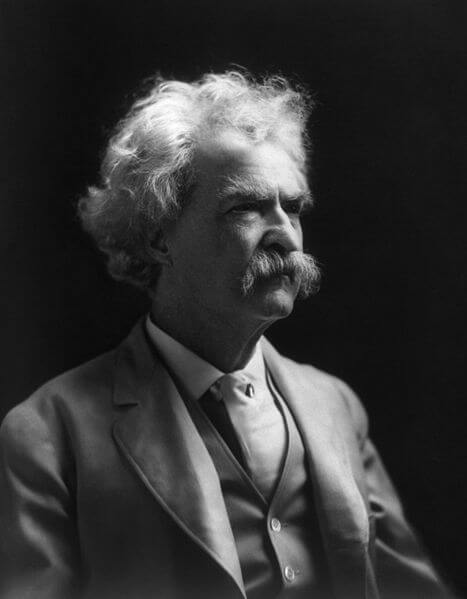 Samuel Clemens (a.k.a. Mark Twain) in 1909
Alien characters
,
American founding fathers
,
Anne Rice characters
,
Archive 81 characters
,
Atelier characters
,
Attack on Titan characters
,
authors
,
Barry Lyndon
,
Bewitched characters
,
biblical judges
,
books of the Bible
,
Charles Dickens characters
,
Cheers characters
,
children of Thomas Arthur Green
,
composers
,
Death Stranding characters
,
Desperate Housewives characters
,
Dharma and Greg characters
,
directors
,
Discworld characters
,
Dishonored characters
,
Elder Scrolls characters
,
Elite characters
,
Emergency characters
,
Eurovision 2022
,
explorers
,
Fairy Tail characters
,
Fire Emblem characters
,
folk heroes
,
footballers
,
Frasier characters
,
God
,
Hamilton characters
,
Hunters characters
,
inventors
,
isograms
,
Kennedy family
,
Lovecraft Country characters
,
Marvel characters
,
Mayflower passengers
,
models
,
murderers
,
Never Have I Ever characters
,
never out of the US top 100
,
never out of the US top 1000
,
Orthodox saints
,
people executed during the Salem witch trials
,
poets
,
Pokemon characters
,
Poldark characters
,
pop music
,
pop singers
,
saints
,
scientists
,
Shadowhunters characters
,
Shining characters
,
Star Wars actors
,
Streathamites
,
Supernatural characters
,
Switzerland in the Eurovision Song Contest
,
The Four Hundred members
,
The Gilded Age characters
,
The Marvelous Mrs. Maisel characters
,
The Nanny characters
,
The West Wing characters
,
theophoric names
,
top 10 in Albania
,
top 10 in Australia
,
top 10 in Colombia
,
top 10 in Jamaica
,
top 10 in New Zealand
,
top 10 in Quebec
,
top 10 in Switzerland
,
top 10 in the Isle of Man
,
top 10 in Venezuela
,
top 100 Portugal
,
Total Drama characters
,
William Faulkner characters
,
Witch Hunter characters
,
YouTubers