Means
"green shoot"
in Greek, referring to new plant growth in the spring. This was an epithet of the Greek goddess
Demeter
. The name is also mentioned by
Paul
in one of his epistles in the
New Testament
.As an English name,
Chloe
has been in use since the
Protestant Reformation
. It started getting more popular in the 1980s in the United Kingdom and then the United States. It was the most popular name for girls in England and Wales from 1997 to 2002. This is one of the few English-language names that is often written with a diaeresis, as
Chloë
.
People think this name is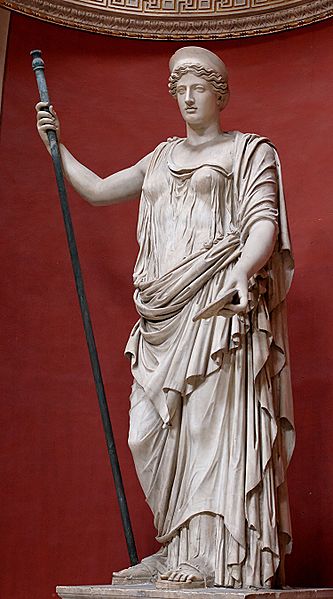 Statue of Demeter, also called Chloe
2000s
,
2010s
,
A Good Girl's Guide to Murder characters
,
American Horror Story characters
,
Armistead Maupin characters
,
artists
,
Atelier characters
,
biblical women
,
Big Little Lies characters
,
Bluey characters
,
child actors
,
Code Geass characters
,
colors
,
composers
,
David Mitchell characters
,
DC Comics characters
,
Desperate Housewives characters
,
Detroit Become Human characters
,
Dharma and Greg characters
,
Disney characters
,
DrakenNieR characters
,
Eureka Seven characters
,
Fairly Oddparents characters
,
fashion designers
,
film titles
,
green
,
growth
,
Gundam characters
,
Infinite Stratos characters
,
isograms
,
Killing Eve characters
,
Life is Strange characters
,
love island Netherlands
,
love island UK
,
movies
,
nature
,
Orthodox saints
,
pianists
,
plants
,
Pokemon characters
,
pop music
,
producers
,
R'n'B singers
,
Radford family
,
Saturday Night Live cast
,
Sims 2 characters
,
Sousei No Aquarion characters
,
Spice and Wolf characters
,
spring
,
Tales characters
,
Tekken characters
,
The Marvelous Mrs. Maisel characters
,
The Nanny characters
,
The Next Step characters
,
top 10 in Australia
,
top 10 in Canada
,
top 10 in Hawaii
,
top 10 in Malta
,
top 10 in New Zealand
,
top 10 in Northern Ireland
,
top 10 in the US
,
Tori Amos lyrics
,
Two and a Half Men characters
,
Virtua Tennis opponent characters
,
We Bare Bears characters
,
writers
,
YouTubers