English form of the Greek
Ἑλένη (Helene)
, probably from Greek
ἑλένη (helene)
meaning
"torch"
or
"corposant"
, or possibly related to
σελήνη (selene)
meaning
"moon"
. In Greek
mythology
Helen was the daughter of
Zeus
and
Leda
, whose kidnapping by
Paris
was the cause of the Trojan War. The name was also borne by the 4th-century
Saint
Helena, mother of the Roman emperor
Constantine
, who supposedly found the True Cross during a trip to Jerusalem.The name was originally used among early Christians in honour of the saint, as opposed to the classical character. In England it was commonly spelled
Ellen
during the Middle Ages, and the spelling
Helen
was not regularly used until after the Renaissance. A famous bearer was Helen Keller (1880-1968), an American author and lecturer who was both blind and deaf.
People think this name is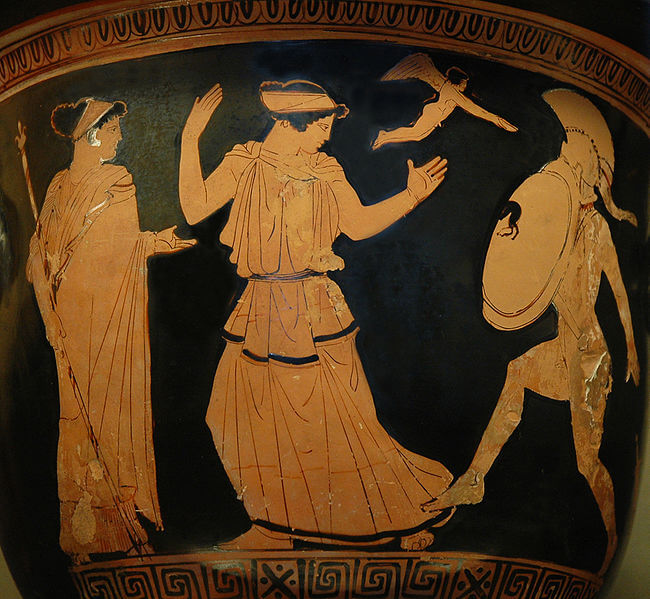 Helen of Troy
American Horror Story characters
,
Archive 81 characters
,
authors
,
baseball players
,
blues musicians
,
Caillou characters
,
Catholic saints
,
celestial
,
child actors
,
children of Zeus
,
Chocolatier characters
,
Claymore characters
,
country music singers
,
dancers
,
demigods
,
Desperate Housewives characters
,
Disney characters
,
Dune characters
,
Edinburgh Seven
,
EGOT winners
,
Ernest Hemingway characters
,
Family Affair characters
,
female US presidential candidates
,
fire
,
first ladies of the USA
,
Frasier characters
,
Genshin Impact characters
,
Greek mythology
,
healthcare
,
House of Cards US characters
,
HSN hosts
,
Hunters characters
,
Idolmaster characters
,
Iliad characters
,
Killing Eve characters
,
light
,
Malta in the Eurovision Song Contest
,
Mare of Easttown characters
,
moon
,
mythology
,
Narnia characters
,
nature
,
never out of the US top 1000
,
Octavia E. Butler characters
,
Orthodox saints
,
Ozark characters
,
Pandora Hearts characters
,
Peanuts characters
,
psychology
,
Quantico characters
,
Ratched characters
,
saints
,
Seinfeld characters
,
Shadowhunters characters
,
Shakespearean characters
,
Silent Hill characters
,
Simpsons characters
,
Star Trek characters
,
Stephen King characters
,
The Four Hundred members
,
The Gilded Age characters
,
The Golden Girls characters
,
The IT Crowd characters
,
The Man in the High Castle characters
,
The Man Who Came to Dinner characters
,
The Roman Mysteries characters
,
The West Wing characters
,
top 10 in the US
,
TV presenters
,
Two and a Half Men characters
,
uncertain etymology
,
United Kingdom in the Eurovision Song Contest
,
Virginia Woolf characters
,
Virtua Tennis opponent characters
,
W. Somerset Maugham characters
,
weather
,
Wii Sports opponent Miis
,
Wii Sports series opponent Miis
,
wives of Joseph Smith
,
women's history