Means
"from Lydia"
in Greek. Lydia was a region on the west coast of Asia Minor, said to be named for the legendary king
Lydos
. In the
New Testament
this is the name of a woman converted to Christianity by
Saint
Paul
. In the modern era the name has been in use since the
Protestant Reformation
.
People think this name is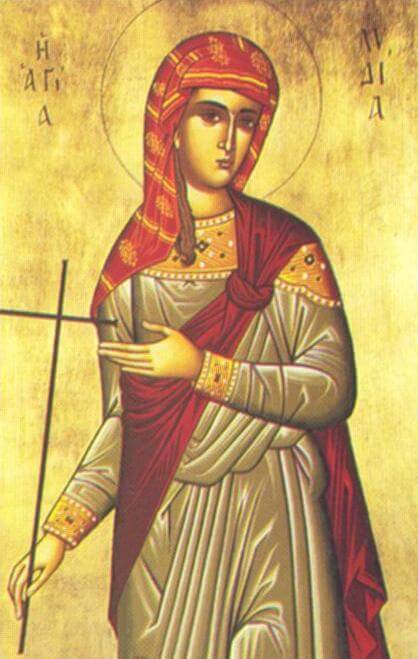 Icon depicting Saint Lydia
ancient place names
,
Anne Rice characters
,
Arthur characters
,
authors
,
biblical women
,
Bloomsbury Group members
,
Breaking Bad characters
,
D. H. Lawrence characters
,
Danny Phantom characters
,
Desperate Housewives characters
,
Dharma and Greg characters
,
Dishonored characters
,
Elder Scrolls characters
,
Frasier characters
,
Heroes NBC characters
,
His Dark Materials characters
,
isograms
,
Jane Austen characters
,
Keeping Up Appearances characters
,
Leo Tolstoy characters
,
literature
,
Milo Murphy's Law characters
,
Minecraft Story Mode characters
,
Mother characters
,
never out of the US top 1000
,
Orthodox saints
,
Peanuts characters
,
Phantasy Star characters
,
Philip K. Dick characters
,
place names
,
poets
,
Quantico characters
,
saints
,
Shadowhunters characters
,
Sims 4 characters
,
song titles
,
Spain in the Eurovision Song Contest
,
The Walking Dead characters
,
Two and a Half Men characters
,
wives of Brigham Young
,
Ys characters