Meaning & History
Means "wisdom" in Greek. This was the name of an early, probably mythical,
saint
who died of grief after her three daughters were martyred during the reign of the emperor Hadrian. Legends about her probably arose as a result of a medieval misunderstanding of the phrase
Hagia Sophia
"Holy Wisdom", which is the name of a large basilica in Constantinople.This name was common among continental European royalty during the Middle Ages, and it was popularized in Britain by the German House of Hanover when they inherited the British throne in the 18th century. It was the name of characters in the novels 'Tom Jones' (1749) by Henry Fielding and 'The Vicar of Wakefield' (1766) by Oliver Goldsmith. A famous bearer is the Italian actress Sophia Loren (1934-).
Related Names
Other Languages & Cultures
Sofia, Sofiya(

Bulgarian

) Sofia(

Catalan

) Sofija, Sonja(

Croatian

) Sofie, Žofie, Soňa(

Czech

) Sofie, Sonja, Vivi(

Danish

) Sophie, Sofie, Sonja(

Dutch

) Sofia(

Estonian

) Sofia, Sohvi, Sonja(

Finnish

) Sophie(

French

) Sopio(

Georgian

) Zsófia, Szófia, Szonja, Zsófika(

Hungarian

) Soffía, Sonja(

Icelandic

) Sofia, Sonia(

Italian

) Sofija(

Latvian

) Sofija(

Lithuanian

) Sofija, Sonja(

Macedonian

) Sofia, Sonja, Vivi(

Norwegian

) Zofia, Sonia, Zosia(

Polish

) Sofia, Sonia(

Portuguese

) Sofia, Sonia(

Romanian

) Sofia, Sofiya, Sofya, Sonya(

Russian

) Sofija, Sonja(

Serbian

) Sofia, Žofia, Soňa(

Slovak

) Sonja(

Slovene

) Sofía, Sonia(

Spanish

) Sofia, Sonja, Vivi(

Swedish

) Sofia, Sofiya(

Ukrainian

)
Images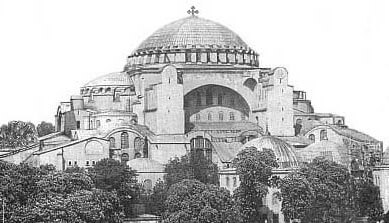 Altered image depicting how Hagia Sophia basilica may have looked before it became a mosque
Categories
actresses
,
Claymore characters
,
Fire Emblem characters
,
House of Cards US characters
,
Jane Austen characters
,
legend
,
literature
,
medieval
,
Megami Tensei characters
,
mothers
,
mythology
,
never out of the US top 1000
,
Orthodox saints
,
Philip K Dick characters
,
princesses
,
royalty
,
saints
,
Sims 3 characters
,
Six Feet Under characters
,
song titles
,
Sousei No Aquarion characters
,
Star Ocean characters
,
Suikoden characters
,
The Golden Girls characters
,
The Sopranos characters
,
Tomb Raider characters
,
top 10 in Australia
,
top 10 in New Zealand
,
top 10 in Northern Ireland
,
top 10 in Switzerland
,
top 10 in the US
,
virtues
,
wisdom
,
womens history
,
Xeno characters