French and English form of
Carolus
, the Latin form of the Germanic name
Karl
, which was derived from a word meaning
"man"
(Proto-Germanic *
karlaz
). However, an alternative theory states that it is derived from the common Germanic name element *
harjaz
meaning "army".The popularity of the name in continental Europe was due to the fame of Charles the Great (742-814), commonly known as
Charlemagne
, a king of the Franks who came to rule over most of Europe. His grandfather Charles Martel had also been a noted leader of the Franks. It was subsequently the name of several Holy Roman emperors, as well as rulers of France, Spain, Portugal, Sweden and Hungary (in various spellings). After Charlemagne, his name was adopted as a word meaning "king" in many Eastern European languages, for example Czech
král
, Hungarian
király
, Russian
король (korol)
, and Turkish
kral
.The name did not become common in Britain until the 17th century when it was borne by the Stuart king Charles I. It had been introduced into the Stuart royal family by Mary Queen of Scots, who had been raised in France. Two other kings of the United Kingdom have borne this name, including the current monarch.Other famous bearers include naturalist Charles Darwin (1809-1882) who revolutionized biology with his theory of evolution, novelist Charles Dickens (1812-1870) who wrote such works as
Great Expectations
and
A Tale of Two Cities
, French statesman Charles de Gaulle (1890-1970), and American cartoonist Charles Schulz (1922-2000), the creator of the
Peanuts
comic strip.
People think this name is
Depiction of Charlemagne by Dürer (1512)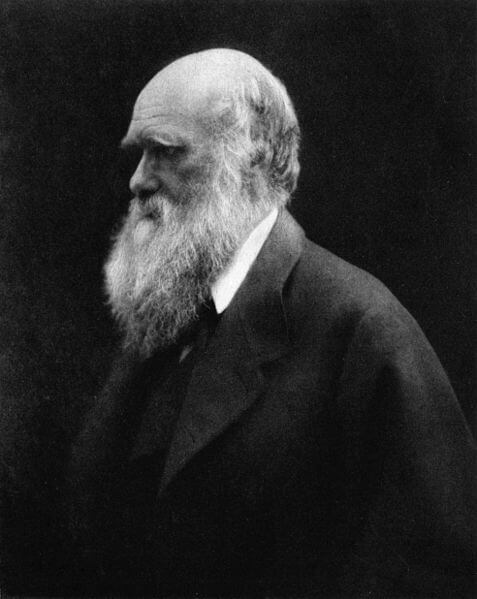 Charles Darwin (1868)
A Series of Unfortunate Events characters
,
Ace Attorney characters
,
American Horror Story characters
,
American vice presidents
,
Aphra Behn characters
,
architects
,
artists
,
authors
,
Barry Lyndon
,
BBC Class characters
,
Beetlejuice characters
,
Belgian royal family
,
Black Butler characters
,
black history
,
Bloomsbury Group members
,
British royal family
,
Bully characters
,
Canadian prime ministers
,
Castlevania characters
,
Charles Dickens characters
,
Code Geass characters
,
composers
,
D. H. Lawrence characters
,
de Havilland family
,
Death Stranding characters
,
Detroit Become Human characters
,
Dharma and Greg characters
,
directors
,
Discworld characters
,
Donna Tartt characters
,
Downton Abbey characters
,
emperors
,
Eureka Seven characters
,
explorers
,
Fairly Oddparents characters
,
Fairy Tail characters
,
freedom
,
French presidents
,
Fringe characters
,
Genshin Impact characters
,
Gone with the Wind characters
,
grandparents
,
H. P. Lovecraft characters
,
Harry Potter characters
,
Hayao Miyazaki characters
,
His Dark Materials characters
,
House of Cards US characters
,
isograms
,
James Joyce characters
,
Jane Austen characters
,
Jujutsu Kaisen characters
,
Kennedy family
,
Killing Eve characters
,
kings
,
Kipo and the Age of Wonderbeasts characters
,
Leo Tolstoy characters
,
literature
,
Louisa May Alcott characters
,
Lucius characters
,
Luxembourgish grand-ducal family
,
Man of Medan characters
,
Marcel Proust characters
,
Marvel characters
,
men
,
Monegasque princely family
,
murderers
,
NBA players
,
never out of the US top 100
,
never out of the US top 1000
,
nobility
,
Nodame Cantabile characters
,
Ozark characters
,
Percy Jackson characters
,
Philip K. Dick characters
,
philosophers
,
poets
,
Poldark characters
,
princes
,
R.E.M. lyrics
,
Ratched characters
,
Red Dead Redemption characters
,
Rick and Morty characters
,
Riverdale characters
,
Robert A. Heinlein characters
,
saints
,
scientists
,
sculptors
,
Shakespearean characters
,
song titles
,
sports pundits
,
Star Trek characters
,
Stephen King characters
,
Stranger Things characters
,
Streathamites
,
television
,
The Four Hundred members
,
The Gilded Age characters
,
The Golden Girls characters
,
The Loud House characters
,
The Marvelous Mrs. Maisel characters
,
The Office US characters
,
The Rose of Versailles characters
,
The Smiths songs
,
The Sopranos characters
,
The West Wing characters
,
Thomas Hardy characters
,
Timothy Goes to School characters
,
top 10 in Jamaica
,
top 10 in the US
,
Tori Amos lyrics
,
TV show titles
,
Twilight characters
,
Two and a Half Men characters
,
UK prime ministers
,
Victor Hugo characters
,
Virginia Woolf characters
,
W. Somerset Maugham characters
,
William Faulkner characters
,
world leaders
,
X-Men
,
YouTubers