Latinized form of the Greek name
Φοίβη (Phoibe)
, which meant
"bright, pure"
from Greek
φοῖβος (phoibos)
. In Greek
mythology
Phoibe was a Titan associated with the moon. This was also an epithet of her granddaughter, the moon goddess
Artemis
. The name appears in
Paul
's epistle to the Romans in the
New Testament
, where it belongs to a female minister in the church at Cenchreae. In England, it began to be used as a given name after the
Protestant Reformation
. A moon of Saturn bears this name (in honour of the Titan).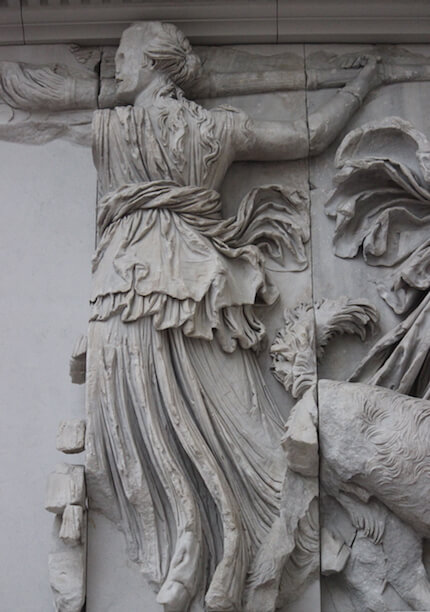 Phoebe the Titan as depicted on the Altar of Pergamon ©
People think this name is
classic
youthful
upper class
natural
wholesome
refined
strange
nerdy
actresses
,
Amazon warriors
,
Animal Crossing characters
,
biblical
,
biblical women
,
Charles Dickens characters
,
Cocteau Twins songs
,
Disney characters
,
Friends characters
,
goddesses
,
Greek mythology
,
Hey Arnold characters
,
Latinizations
,
light
,
literature
,
lunar deities
,
moon
,
moons
,
moons of Saturn
,
mythology
,
Orthodox saints
,
Pokemon characters
,
pure
,
purity
,
Radford family
,
saints
,
Shakespearean characters
,
space
,
Star Wars actors
,
television
,
titans
,
virtues
,
warriors
,
William Faulkner characters