Meaning & History
Derived from the
Germanic
element
bern
"bear" combined with
hard
"brave, hardy". The
Normans
brought it to England, where it replaced the
Old English
cognate
Beornheard
. This was the name of several
saints
, including Saint Bernard of Menthon who built hospices in the Swiss Alps in the 10th century, and Saint Bernard of Clairvaux, a 12th-century theologian and Doctor of the Church. Other famous bearers include the Irish playwright and essayist George Bernard Shaw (1856-1950) and the British World War II field marshal Bernard Montgomery (1887-1976).
Images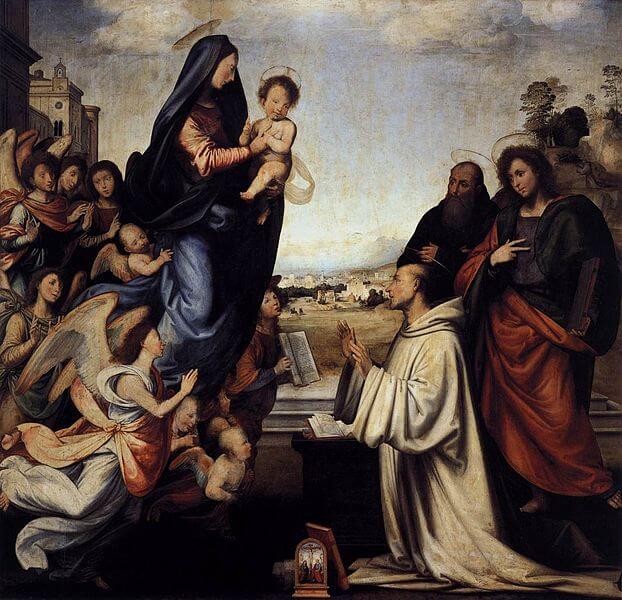 Vision of St Bernard (of Clairvaux) by Fra Bartolommeo (1504)
People think this name is
classic
mature
formal
upper class
wholesome
strong
refined
strange
serious
nerdy
Sources & References
Förstemann, Ernst. Altdeutsches Namenbuch. Bonn, 1900, page 269.